Asian Pacific American Heritage Month, opens a new window was established to recognize the contributions of Asians and Pacific Islanders in the United States. May was officially selected by Congress in 1992 to honor the first Japanese immigration to the United States on May 7, 1843. The month of May was also chosen to pay tribute to Chinese immigrants who worked to complete the transcontinental railroad on May 10, 1869. Join us as we reflect on the history and celebrate the rich culture of Asian Pacific Americans throughout the month with exciting programs and events at the San Mateo County Libraries!
Featured Events for Adults
The Art of Henna
Learn about the history of henna and the practices of henna art! Leah Walz, opens a new window, a local henna artist will provide henna designs using her homemade paste for adults and teens who wish to have henna applied to their skin.
---
Author Event With Janet Stickmon
Janet Stickmon

, opens a new window
is an author, educator and performer. Her memoir,
Crushing Soft Rubies
, discusses her childhood and struggles with racial identity.
Midnight Peaches, Two O'Clock Patience
is a collection of essays, poems, and short stories focusing on self-love.
---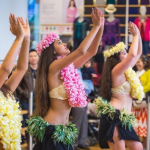 Hapa Hula Dance Show
Experience a journey throughout the Polynesian Islands by
Hapa Hula

, opens a new window
with dances from Hawaii, Tahiti, New Zealand and the Cook Islands. And, learn some basic hula steps! This is a great way to celebrate Asian Pacific Heritage Month!
---
Find Your Family, Leave a Legacy
Not sure how to get started with your family research? Join us for a free introduction to family history.
Linda Harms Okazaki

, opens a new window
, currently serving as Past President of the California Genealogical Society, will teach you the basics of how to start researching your ancestors. You will learn about getting organized, ordering vital records, searching for immigration records, using databases (free and subscription), and more. Genealogy is one of the most popular hobbies in America. Join the fun and "Find Your Family, Leave a Legacy."
Featured Events for Children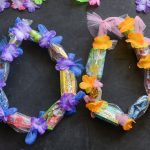 Candy Lei Making With Hapa Hula
Learn how to make candy lei with simple supplies including delicious candy. Hapa Hula, opens a new window instructors will show you how to make them, then you can wear it and take it home...or eat it!
---
Japanese Taiko Drumming
Come and learn about the Japanese art of taiko drumming with
Kristy Oshiro

, opens a new window
. Feel the thunderous sounds of the drums vibrating through your body as language, culture, and history combine into an exciting educational experience. You will even get a chance to play the drums yourself!
---
New Zealand Dance Group: Maori Forever
Maori Mo Ake Tonu or "
Maori Forever

, opens a new window
" aims to preserve Maori performing arts. This San Francisco Bay Area group has performed throughout the Western United States. Directed by Tracey Wihongi Panek (Nga Puhi Maori tribe), the group performs skillful poi dances, story-telling action songs, as well as haka. Come join us for this family friendly and interactive cultural performance. Kia Ora!
Take a look at our full list of events for Asian Pacific American Heritage Month!