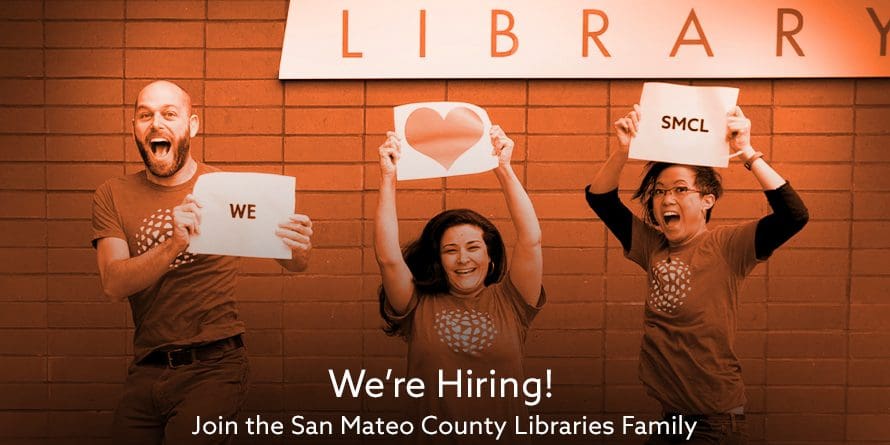 Change the world with San Mateo County Libraries!
San Mateo County Libraries are an amazing family and a springboard for opportunities. And our staff are what makes it so special! We're champions of learning, sharing, and exploration -- of open minds, new ideas, and bright futures. We seek enthusiastic team players, creative risk-takers, and flexible individuals who proactively search for new opportunities to make public library services relevant to all community members.
We are a library of firsts, the first in California to drop Dewey, circulate WiFi hotspots and use "talk pedometers" to close the word gap. What will you help make our next "first"?
What sets us apart?
A work culture based on an iterative, tinkering, growth mindset approach
93% of patrons are happy with our libraries
Work/life fit flexibility
Robustly funded conference and training opportunities for all staff
95% of our staff feel that they are doing important work
Competitive pay, great benefits

, opens a new window

, and one of the best-funded pension systems

, opens a new window

in the state
Dynamic, fun work environments
Join the San Mateo County Libraries team and become a champion of what libraries can be -- and do -- in their communities.
Current job openings (if any) are listed below. All library positions are recruited and hired through the San Mateo County Human Resources Department, opens a new window. For career planning and development on job opportunities with the County of San Mateo, visit the County's job site, opens a new window.
---
Current Open Positions