As the demand for library services continues to grow and change, libraries are adapting to meet community needs now and into the future. Facilities play a crucial role in the ability of the library to meet customer expectations and support the system's Strategic Plan and service model.
The SMCL Service Model focuses on creating a welcoming environment that is customer centered and responsive to current societal trends. It encompasses elements such as colorful, playful and engaging spaces for children; retailing concepts that showcase books and materials; cozy armchairs for quiet reading; casual space for teens to congregate; learning centers for computer and homework activities; flexible gathering spaces for programs and events; more intuitive layouts and effective signage; and the utilization of advanced technologies. These elements result in higher library use and participation in the offerings of the library, greater understanding of the richness of the available resources, and a higher level of customer satisfaction.
Current Projects | Completed Projects
Current Projects
Atherton Library - New Library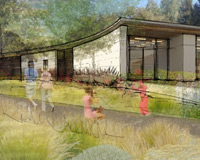 The Library, in partnership with the Town of Atherton is planning a new library to meet the needs of the community, both now and for generations to come.
---
Half Moon Bay Library - New Library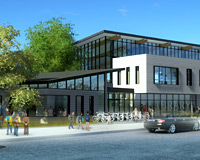 We are excited to announce that SMCL, City of Half Moon Bay and the County of San Mateo are in the process of updating plans for a new Half Moon Bay Library.
---
Pacifica Library - New Library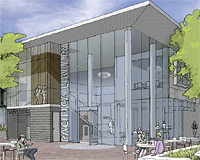 The Library, in partnership with the City of Pacifica, the Friends of the Pacifica Library, and the Pacifica Library Foundation has been working on a proposed new facility located at the City's Beach Boulevard development site.
Completed Projects
Woodside Library - Improvement Project Completed 04/2016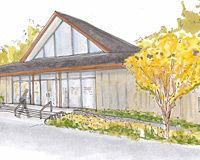 We are thrilled to announce that the Woodside Library will undergo a building renovation beginning August 1st. As a result of a collaborative effort between SMCL and the Town of Woodside, improvements will be made to the library to enhance the experience for all library users in the community. The anticipated duration of the renovation project is six to nine months. The Library will reopen in spring 2016.
---
Half Moon Bay Library - Accessibility Upgrade Completed 06/2014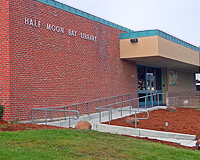 The accessibility upgrade project included an entrance ramp for wheelchair, walker and stroller access to the front of the building, and the parking lot was resurfaced with (2) two Americans with Disabilities Act (ADA) compliant designated parking spots. Public restrooms were renovated to ADA standards and include baby changing stations. The project was funded by a Housing and Urban Development Grant received through Congresswoman Anna Eshoo's office.
---
San Carlos Library - Remodeled & Opened 11/02/2013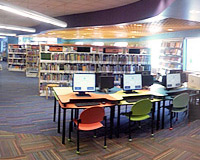 After five months of extensive renovations, San Carlos Library opened its doors on Saturday, November 2, 2013 to an enhanced facility. Along with a colorful and fresh ambiance, the library features inviting discovery areas with displays of new books, CDs, and DVDs; upgraded technology access, with clustered public computers, laptops and wireless printing; an expanded children's room with early literacy computers; a dedicated spot for teens, created as a place for teens to read, learn, and study with their peers; self service technology improvements; and a one-point service desk.
---
Foster City Library - Remodeled & Opened 01/2010
The best libraries reflect the values, interests and passions of the communities they serve. The newly renovated Foster City Library opens to a welcoming environment that serves the community with a brand new look. The new design places emphasis on the customer experience by creating intuitive spaces that meet the needs of a variety of public users, and strives toe present material and services in a way that welcomes participation. We hope that you enjoy your visit and come back often.
---
Portola Valley Library - Opened 09/14/2008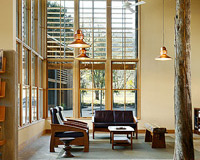 The new library features display concepts to enhance the browsing experience, expanded spaces for children, a Town Living Room with comfortable seating, a flexible learning center with a laptop checkout program, moveable shelving that creates flexible spaces for events, a Community Heritage Room to preserve and display the town's proud history, and a seismograph that will measure and display seismic activity—along with energy usage—on an LED display screen near the entrance.