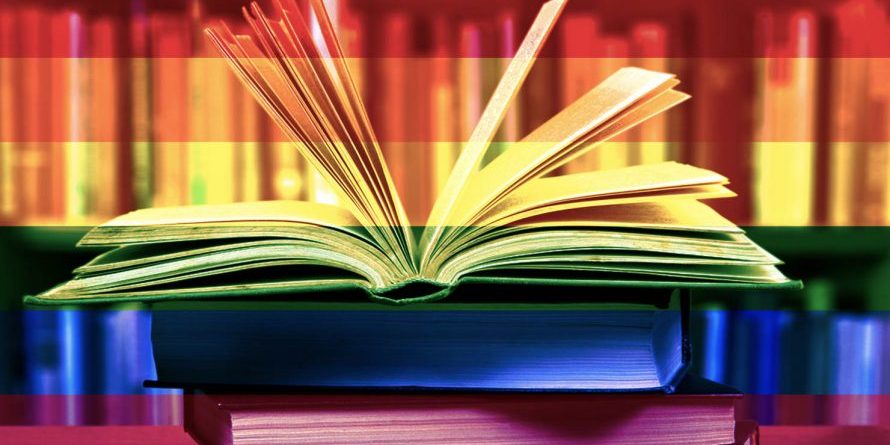 For many of us, the last nine months have felt as though they've taken nine years. For libraries, patrons, and staff, this has resulted in distanced interactions and virtual, contactless service for much of this year. That is probably not news to anyone. But what we might realize is that the shift to virtual programming and online book clubs has allowed library staff an opportunity to open up space to members of the community who may not frequent a specific library branch.
One such group is the LGBTQIA+ Book Club, which started as an in-branch book club at our Pacifica Sanchez Library. This group is a collective of queer persons, questioning persons, and allies that come together in a shared space to discuss queer literature and, riffing on a Bob Dylan song, opens a new window borrowed from a Walt Whitman poem, opens a new window, "contain multitudes."
So this is the part where you come in. Think about the last time you read a book in which a queer person was more than a supporting character or a subplot. Did you seek out that work? And how long has it been? Regardless of how you answer those questions, we want to discuss them with you. We want to open a space to read works that complicate the narrative surrounding identity and foreground stories that celebrate the margins. We would love for you to be a part of this.
During our most recent LGBTQIA+ Book Club, we discussed Brontez Purnell's Since I Laid My Burden Down, opens a new window.
Register here, opens a new window for our next LGBTQIA+ Book Club on December 28th at 7 PM. We hope to see you there!
Upcoming Meetings
December 28th - Other Women by Lisa Alther

A poignant look at the human need for acceptance, Other Women is a thoughtful novel about how a life examined is worth living. This eBook features an illustrated biography of Lisa Alther, including rare photos from the author's personal collection. It is also accessible anytime as an eBook, opens a new window through Hoopla.
January 25th - The Tiger Flu by Larissa Lai

Bold, beautiful, and wildly imaginative, The Tiger Flu is at once a female hero's saga, a cyberpunk thriller and a convention-breaking cautionary tale - a striking metaphor for our complicated times. It is also accessible anytime as an eBook, opens a new window and as an audiobook, opens a new window through Hoopla.
February 22nd - Gender Queer by Maia Kobabe 

Started as a way to explain to eir family what it means to be non-binary and asexual, Gender Queer is more than a personal story: it is a useful and touching guide on gender identity - what it means and how to think about it - for advocates, friends and humans everywhere. It is also accessible anytime as an eBook, opens a new window through Hoopla.
March 29th - Red, White & Royal Blue by Casey McQuiston

First Son Alex Claremont-Diaz, with his sister and the Veep's genius granddaughter, are the White House Trio, a beautiful millennial marketing strategy for his mother, President Ellen Claremont. As President Claremont kicks off her reelection bid, Alex finds himself hurtling into a relationship with a prince that could derail the campaign and upend two nations. This title is also accessible anytime as an audiobook, opens a new window through Hoopla.
Do you recommend any other queer literature? Share it with us in the comments below!