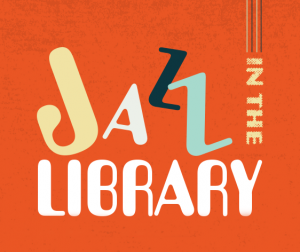 Join us at the Foster City Library for our annual Jazz In The Library this April. In celebration of Jazz Appreciation Month, each Thursday evening, starting at 6:30 pm, the library will feature talented jazz trios, who range in various jazz styles from traditional straight up jazz to experimental, Latin and original compositions. Musicians have told us that the library is an acoustically pleasing venue to play and feel a strong connection with the audience. Although we are not a nightclub, we try to enhance the audience experience by scheduling these programs after hours, when the library can be turned into a comfortable place to hear world class music. Refreshments are served before the concerts begin.
This year's line up includes:
Thursday, April 6, 2017 from 6:30-7:30PM
Hear an eclectic mix of jazz standards and pop tunes, as well as original composition.
---
Thursday, April 13, 2017 from 6:30-7:30PM
An exciting blend of organic traditional jazz, fusion, funk and Latin, along with high-powered, on-the-edge improvisations.
---
Thursday, April 20, 2017 from 6:30-7:30PM
Prasant Radhakrishnan and his trio perform multi-layered compositions which infuse the classic jazz sounds with unusual melodic richness.
---
Thursday, April 27, 2017 from 6:30-7:30PM
Bennett's sound is modern jazz, fused with elements of world music and American folk.
---
Thursday, May 4, 2017 from 6:30-7:30PM
The trio's repertoire blends jazz with elements of Latin, classical music and other genres.
---
Thursday, May 11, 2017 from 6:30-7:30PM
An evening of jazz songs performed by the student musicians from our local middle school, Bowditch.
---
Let this be the year that you embrace the spirit, insight, beauty of Jazz, with an array of musicians both local and from afar, all blessed with an abundance of talent.
Performances are free and open to the public