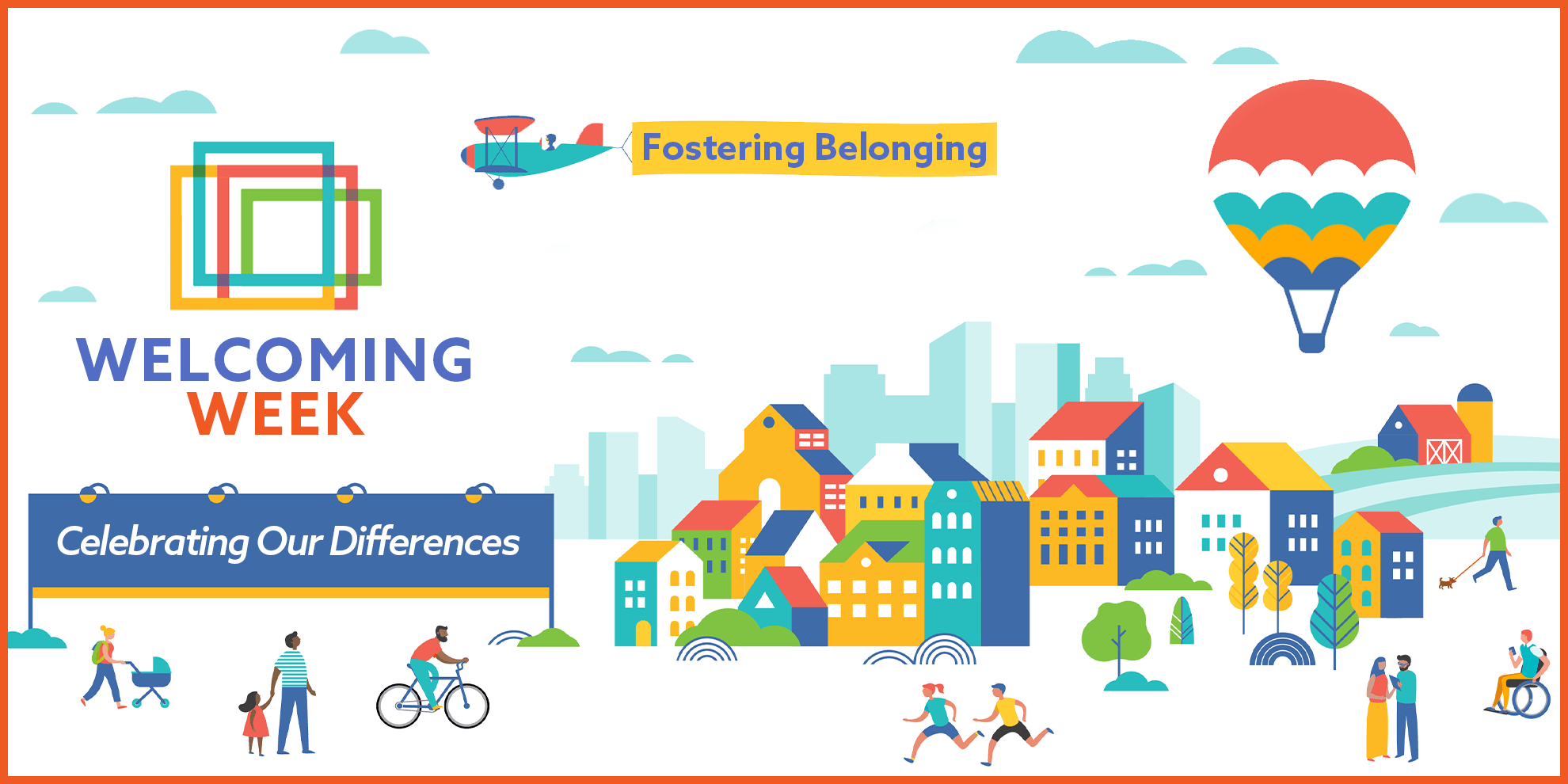 Join San Mateo County Libraries in celebrating Welcoming Week!
Welcoming Week is an annual campaign and celebration to showcase the growing movement of communities striving to be more welcoming places for all, including people who have immigrated to our communities. This special week runs from September 9-18 this year, with the goal of fostering mutual respect and cooperation between new and longtime residents in our county. Welcoming Week celebrates our differences by bringing people together to help build prosperity for all.
We are excited to once again partner with the San Mateo County Office of Community Affairs' Immigrant Services, opens a new window program for special Welcoming Week storytimes and a drop-in immigration law clinic.  Welcoming Week events celebrate our immigrant community and help foster more inclusive and understanding communities.
Welcoming Week Storytime Events
Storytimes With San Mateo County Office of Community Affairs
Welcoming Week-Themed Storytimes
Drop-In Immigration Law Clinic
A Welcoming County for All
There are so many people you may or may not know who identify as an immigrant, who emigrate from all over the world and have different reasons for leaving their home country. San Mateo County is a Welcoming County and part of Welcoming America, opens a new window, a national nonprofit, nonpartisan organization that unites cities, counties and organizations around the country with the goal of creating more welcoming and inclusive communities for our immigrant residents.
View a complete list of Welcoming Week events, opens a new window hosted across the County from September 9-18.
Celebrate our Differences All Year Long
Although Welcoming Week ends on September 18, don't forget to check out the events that we host to promote inclusivity and diversity all year long, including our English Conversation Clubs, celebrations and festivals programs and social support programs.
We invite you to further explore our diverse community and check out this booklist featuring messages of belonging and inclusion. Find them at your local library!
Discover more information, opens a new window on how the County of San Mateo aims to serve immigrant residents.