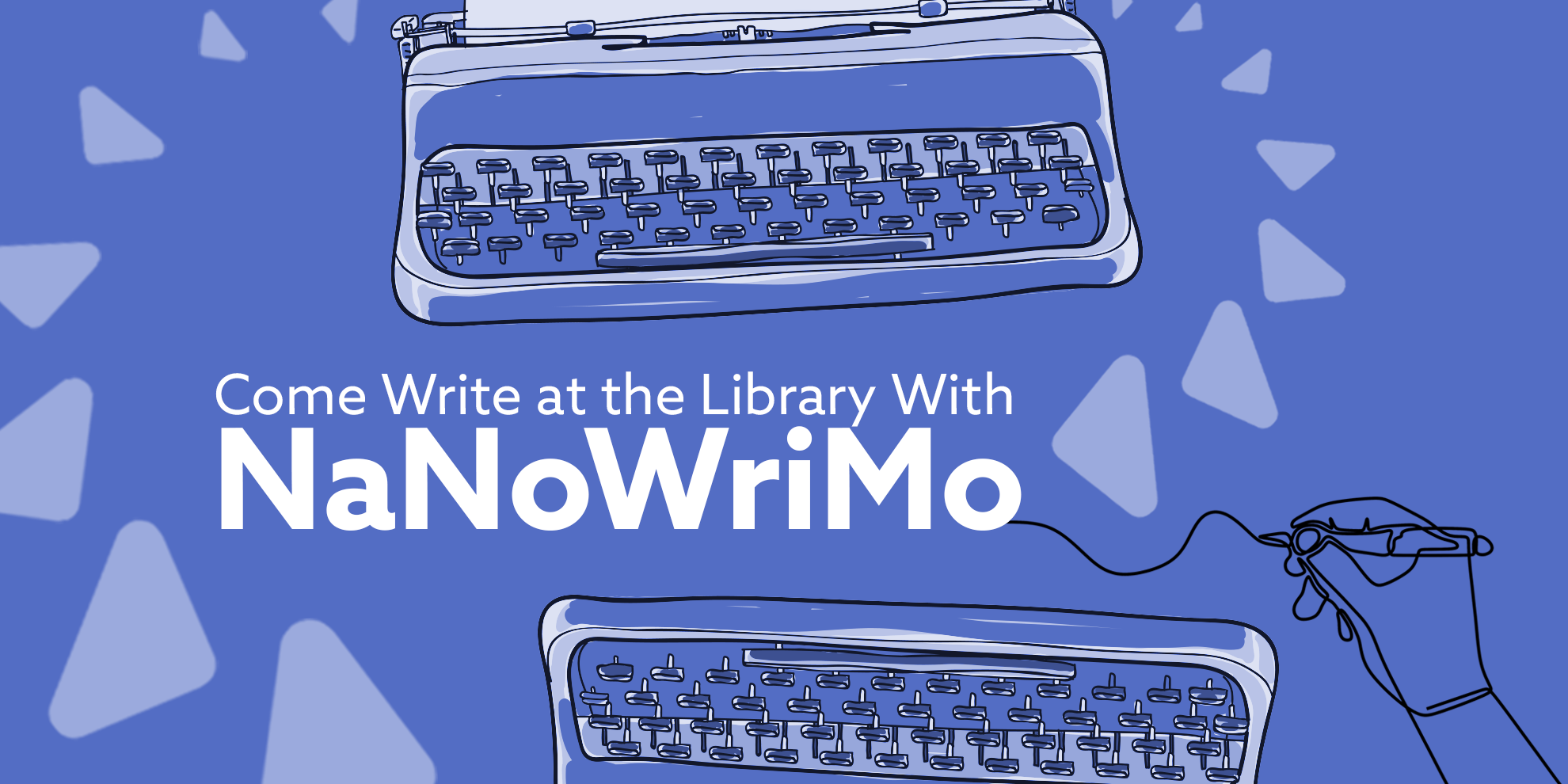 Hello writers and writers in the making! November is National Novel Writing Month, or NaNoWriMo for short. Every year the NaNoWriMo organization, opens a new window challenges you to write a whole novel that is at least 50, 000 words. At San Mateo County Libraries, we celebrate all kinds of writing, long and short, poems and comics, and stories or memoirs. We even have a few events and tools to help get you started.
There are many ways to participate:
Award winning author Linda Hamilton will lead the writing workshop The Messy and Wonderful First Draft at select branches. Her specialty is guiding writers to share their stories with depth, emotional truth and great narrative technique. You don't have to stare at a blank piece of paper or screen and stress about what you'll write or how! With a few useful tips, this workshop can get you started. You'll learn about the goal of the messy first draft, try fun exercises to stretch your imagination and ways to keep writing. 
Be inspired by authors talking about books they have written!
We have two virtual author events this month. Follow the links to register:
Meet Mallory O'Meara author of Girly Drinks on Wednesday, November 2 at 6:30 PM
Meet Priya Fielding-Singh author of How the Other Half Eats on Monday, November 7 at 7:00 PM
Prefer to write in quiet?
Then come to one of our upcoming Come Write Ins. There will be quiet spaces at select library branches with hot drinks and snacks that may serve to help fuel your creative juices. Ask a staff member if they have any helpful aids or prompts to help with your writer's block. Contact us for times and details. 
Need feedback all year round?
HelpNow's 24-Hour Writing Lab provides evaluation and feedback on writing within 24 hours. You can also get instant feedback on your writing by working virtually with a tutor.
To get started, visit the HelpNow page, make sure you're logged in with your library card. Follow the steps to create an account and click Writing Lab under Expert Help. You can then upload your document and one of the HelpNow writing experts will message you their feedback.
When you are ready for people to read your novel…
We're pleased to offer you PressBooks! It is a self-publishing platform in partnership with the Indie Author Project, opens a new window. All you need is your library card and a free account to get you started.