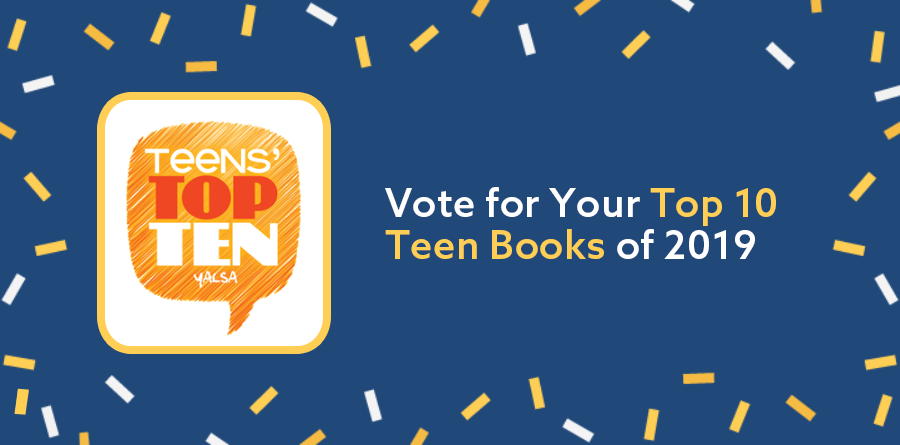 If you're age 12-18, let your voice be heard! Vote, opens a new window to determine the Top 10 Teen Books of 2019, as selected by teens. You can vote for up to three titles from the 25 nominees, opens a new window chosen by teens around the country.
On the Young Adult Library Services Association's (YALSA) Teens' Top Ten, opens a new window site you can cast your vote, check out book summaries and covers from all the nominees, and leave your comments about the nominated titles. Teen readers can vote online through October 15. The winning Teens' Top Ten will be posted during National Library Week, opens a new window, April 19-25, 2020.
Make sure to check out and read the 25 nominees right from your library. You can also download an annotated list from the American Library Association (ALA) site.
What titles are getting your vote for the Top Ten? Let us know below!