Are you a Marvel fan who can't get enough of the Avengers? Don't think you can wait until 2020 for the next Marvel movies to hit theaters?
Don't worry! The library has you covered. Check out our reading and viewing recommendations below based on your favorite Avenger. Keep in mind we're only covering the Avengers team from the 2012 Avengers film. Otherwise, this list would be waaaay too long.
Let us know in the comments if you want to see recommendations for any of the other Avengers introduced in the later movies.
Captain America
The Death of Captain America
Read one of the most iconic Captain America stories in the last few years. It might seem weird to recommend a book called "The Death of Captain America" to fans of Captain America, but it's a really good story. Don't worry this is a superhero comic so Cap doesn't stay dead for long.

Secret Avengers
If you want more Avengers but want some new different Avengers.

Normandy, A Graphic History of D-Day
If you like the military history parts of Captain America.

Sunrise Over Fallujah
If you like the "average young man goes to war" element of Captain America.

---
Iron Man
Tony Stark, Iron Man
If you just need more Tony Stark.

The Invincible Iron Man
If you want a great Iron Man story and were wondering where the Iron Man 3 story-line originated.

Invincible Iron Man: Ironheart
If you like Iron Man and wouldn't mind a younger protagonist. Marvel comics started a trend recently where they introduce younger versions of famous characters. They're usually a protegee or a sidekick who takes the concept of the original character with a slight twist. Riri Williams is a twist on Iron Man. She's a teen genius who builds her own iron man suit, and she goes by the name Ironheart.

Lord of War
If you like the war profiteering angle of Iron Man.

---
Thor
Thor: God of Thunder
If you want to start reading Thor comics.

Thor: Goddess of Thunder
If you are excited for Natalie Portman to play Thor in "Love and Thunder," and want to read a great story with awesome art.

Loki: Agent of Asgard
If you love Loki and want to read a fun, action-packed comic.

The Hammer of Thor
If you want more Norse Gods but don't want to read a comic.

---
Black Widow
Black Widow: Forever Red
If you want more Black Widow and want to read a novel.

Black Widow: The Finely Woven Thread
If you want an introspective look at Black Widow with action and great art.

Powers of A Girl
If you want more amazing Marvel heroines. This character guide to the women of the Marvel Universe explains their early lives and how they became superheroes.

From Russia With Love
If you want a great spy film, you have to see one of the best films in the Bond franchise. The plot revolves around James Bond (played by Sean Connery) trying to get hold of a Soviet encryption device stolen by SPECTRE while assisting in the defection of Soviet consulate clerk Tatiana Romanova (played by Daniela Bianchi).

Bandette
If you want a different stealthy comic character with a lighter tone. Technically Bandette is a thief, not a spy but she's still awesome.

---
Hawkeye
Hawkeye: My Life as a Weapon
One of the best Hawkeye stories. Funny, and deep. Shows what Clint Barton, also known as Hawkeye, does in his spare time away from the Avengers, which includes taking on the seedy underbelly of New York City with his protege, Kate Bishop. They foil a burglary plot and infiltrate a high-stakes villain auction.

Hawkeye: Anchor Points
If you want to read about Hawkeye's protege, Kate Bishop. Here she heads back to Los Angeles with her bow and arrow and P.I. badge, which she uses to solve crimes

The Incredibles
If you like the superhero with a family element that Hawkeye has in the movies.

Robin Hood
If you like Hawkeye's archery skills.

---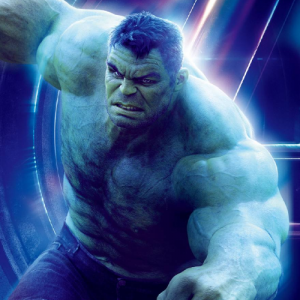 The Hulk
The Incredible Hulk: Planet Hulk
If you liked Thor Ragnarok and want to read the story it was based off. Well, at least the part set on Planet Sakar.

The Totally Awesome Hulk
If you want to read a fun story with a different Hulk. This features the younger version of the Hulk. His name is Amadeus Cho, and he's a teen genius.

She-Hulk: Deconstructed
If you want more stories about people with Hulk powers. Did you know that the Hulk has a cousin, and her name is She-Hulk? She's also a lawyer. Sounds silly, but Mariko Tamaki took the concept and wrote a really interesting comic about dealing with trauma.

Ghost Rider
If you like the man vs monster aspect of the Hulk. This film stars Nicolas Cage as a motorcycle rider named Johnny Blaze who sells his soul to the Devil to save his father's life. He is transformed into the Ghost Rider, the Devil's own bounty hunter, and is sent to hunt down sinners.

The Strange Case of Dr. Jekyll and Mr. Hyde, and Other Stories
If you like the man vs monster aspect of the Hulk and want to read a classic novel.

Let us know who your favorite Avenger is in the comments or if you want recommendations for any Avengers not listed in this post.