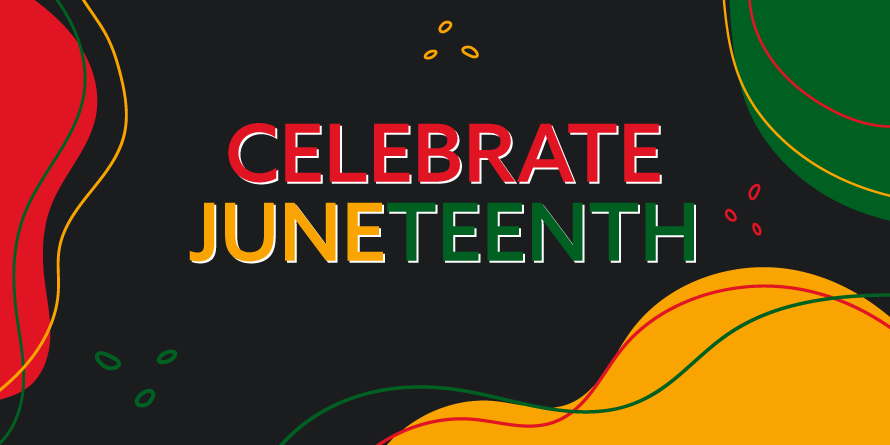 Juneteenth, officially Juneteenth National Independence Day or African American Emancipation Day, commemorates the emancipation of enslaved African Americans. Despite the Emancipation Proclamation going into effect on January 1, 1863, enslaved people in some states were not informed of their freedom and therefore not freed.
The word Juneteenth is a combination of June and 19th in celebration of the anniversary when a general and Union troops arrived in Texas and announced on June 19, 1865, an order proclaiming freedom to all enslaved people in Texas. It took the passage of the 13th Amendment in 1863 and another two years, with 2,000 Union army soldiers being sent to Galveston Bay, Texas, to declare free over 250,000 of the last enslaved people in the state of Texas by executive decree to end slavery. This day became known as Juneteenth and has been celebrated by African Americans for generations. Juneteenth did not become a federal holiday until 2021 when Congress passed a bill and President Joe Biden signed it.
Originating as a celebration in 1866 from Galveston, Texas, it soon was celebrated in other parts of the United States. Participants in the Great Migration would spread Juneteenth celebrations through church gatherings and later through community food and art festivals.
While Juneteenth marks a significant day in history – the freedom for all enslaved African Americans within Confederate states – it would take the ratification of the 13th Amendment to the Constitution to outlaw chattel slavery. That amendment would end slavery in Delaware and Kentucky, throughout the nation.
As Jim Crow laws came into effect in the late 1800s and early 1900s, they enforced the segregation and disenfranchisement of Black people. Jim Crow laws supposedly provided "separate but equal," treatment. The actual result were accommodations that were inferior for Black people in terms of education, inhuman treatment and access to registration to vote.
With Jim Crow laws providing legal backing for discrimination in Southern states, Black people were intimidated through violence and lynching so whites could keep the status quo. Even after our nation left Jim Crow behind, Blacks still had to fight for equal rights which led to the civil rights movement to end discriminatory practices like redlining. Redlining was the prejudicial practice of withholding services like loans to people living in neighborhoods deemed hazardous to investment. The residents of these neighborhoods were often low-income and racial and ethnic minorities.
Check out these programs that celebrate Juneteenth and learn more about how far we've healed as a nation and recognize how far we still need to go.
The Will Roc Project
Join us for a musical performance by the Will Roc Project, a six-piece band performing blues, jazz, soul, rock and other genres that demonstrate Black music and its influence on modern American culture.
EPACENTER | 6:00 PM – 7:00 PM | Thursday, June 15
Millbrae | 6:00 PM – 7:00 PM | Thursday, June 22
Author Event with Retired Judge LaDoris Cordell, author of Her Honor
Portola Valley Library |12:00 PM – 1:30 PM | Friday, June 16, 2023