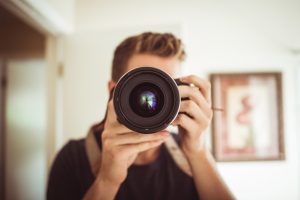 Are you up for a challenge? Can you make a movie in 72 hours or less?
Enter the 72 Hour Movie Making Challenge for a chance to win awesome prizes!
How to Enter
Starting Thursday, November 9th at 5:00 PM pick your genre, prop and line of dialogue from below.
Upload your finished film to YouTube.
Submit entry before the deadline.
Guidelines
Film must include the genre, prop, and line of dialog selected.
You must be in 5th-12th grade.
You must upload your video to YouTube.
Submit entry and make sure to include your YouTube link.
Film should be no longer than 5 minutes.
Film must contain appropriate content for teens (G, PG, or PG 13).
If you want your film to be on the library website and DVD, you must be authorized to use any included music. These would be music you've created, Creative Commons-licensed material, and items in the public domain. You can also create your own using Jukedeck. If you want to get even more creative, come to Belmont, San Carlos or Half Moon Bay to make your own music using GarageBand on our iMac! You may not use copyrighted materials without permission.
Teams are limited to 4 members, not including actors.
Prizes will include 1st, 2nd, 3rd place and possible honorable mentions.
Entries are due Sunday, November 12th at 11:59 PM.
The 72 Hour Challenge Screening will be held on Friday, November 17th at 3:30 PM at the Belmont Library.
If you have any questions, please contact Kayla Marie Figard at (650) 591-8286 ext. 238.
Prizes
1st Place: Four-pack of movie tickets per team member
2nd Place:Two-pack of movie tickets per team member
3rd Place: 1 movie ticket per team member
+ certificates and bragging rights!
Stop Motion Movie Making Workshops
Attend and learn how to create your own stop motion movie! We will supply iPads, toys, figurines and other materials you might need to create your awesome animated movie. For teens in 6th-12th grade.
Dates & Locations:
---