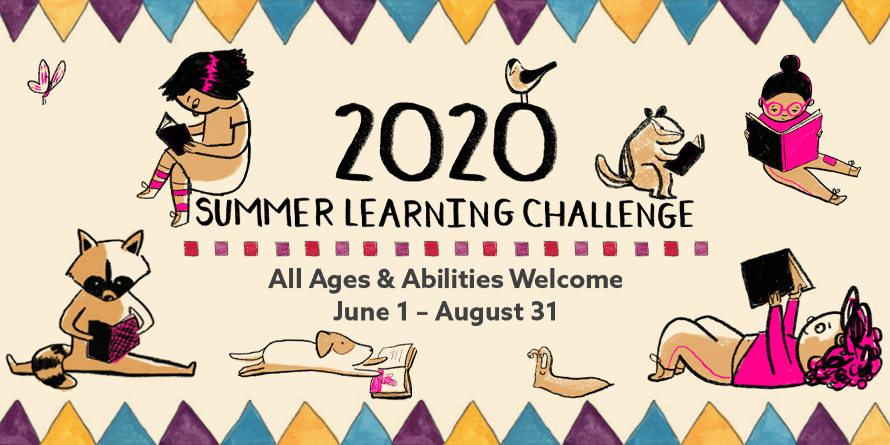 Summer Challenge 2020 is officially over.
Can't wait for more activities? Explore the fun and engaging events we host all year round.
Stay tuned in June for even more seasonal fun during our 2021 Summer Learning Challenge!
---
El desafio de Verano 2020 ya ha terminado.
Si no puedes esperar por más actividades, explora los eventos interesantes y divertidos que ofrecemos durante todo el año.
¡Regresa en junio para más diversión con nuestro Desafío de Verano 2021!
---
2020 夏日學習挑戰已經正式落幕。
等不及要參加更多活動了嗎?請看我們的活動網頁以探索我們全年都舉辦的有趣迷人的活動。
期待更多季節性的有趣活動,請在六月回來參加2021夏日學習挑戰!