Join Us for YANovCon on Saturday, January 28th!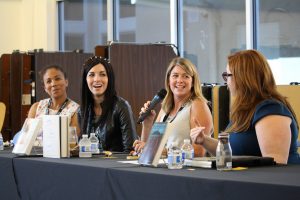 Our second annual Young Adult Novelist Convention (YANovCon) is just around the corner on Saturday, January 28, 2017 from 1-5 pm at the Millbrae Library! YANovCon is your exclusive connection to some of today's top authors of books for middle and high school youth (and everyone else who can appreciate these amazing talents).
This free half-day celebration includes panel discussions, author hangouts, and book signings with the following YA novelists (and more!): Neal Shusterman, Andrew Smith, Jessica Brody, Mariko Tamaki, Alexis Bass, Martha Brockenbrough, I.W. Gregorio, Ann Jacobus, Stephanie Kuehn, and Gretchen McNeil. Stay in touch with us and receive the latest author updates by following #YANovCon on Facebook, Twitter, and Instagram.
RSVP to attend YANovCon 2017 and be entered for a chance to win free books! We encourage carpooling and using public transit. All those who do so will have an additional chance to get free books.
Enter Our Teen Short Story Contest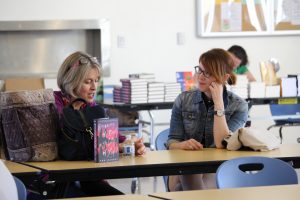 To encourage literacy and writing for students in 6th-12th grades, we are sponsoring a Teen Short Story Contest. We will announce the winners at YANovCon, where they will have the chance to read their stories. All winners will have the opportunity to attend an online writing workshop with YA novelist, Jessica Brody. Other prizes include a one-on-one lunch with a published YA author and feedback on their story, a book bundle, and a writer's journal.
This year, we are asking teens to write a short story (500 words or less) that deals with "mental health awareness" and helps readers empathize with a character who has a mental illness. Contact your local community library for more contest information and submit short story entries here by Tuesday, January 17, 2017.
Say Thanks to Those Who Make YANovCon Possible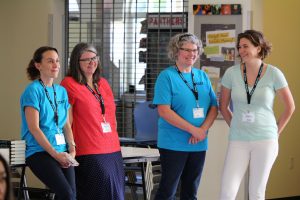 This very special event is possible through a special collaboration of the Burlingame, Daly City, Menlo Park, Redwood City, San Bruno, San Mateo City, San Mateo County, and South San Francisco Libraries. Books will be available to purchase on site thanks to Books Inc.